Welcome to my Blackburn Rovers Section of my website!
Despite living in Southampton I love my Blackburn Rovers so much, mainly because of the kit! It is a 5 hour train journey to Blackburn from Southampton for each home game which I travel to. I do all the home and away games. I have covered 61,245 Uk train miles for Blackburn Rovers football club including 2 trips to Scotland to see Celtic v Blackburn in a pre season friendly and Kilmarnock v Blackburn. On Valentines day in 2007 I went to Germany to see Blackburn play away at Bayer Leverkusen in the Uefa Cup. I have also done a couple of Uefa Cup fixtures at Ewood Park. I have also played on the Ewood Park turf twice for Football Aid 2010 and 2011. I have done 2 boxing day fixtures with Blackburn despite there being no trains that day. They are both against Liverpool Fc. One was at Anfield where I got a lift off my friend Mat Langdon and the other I flew to Manchester and got lifts to and from Manchester Airport to Blackburn.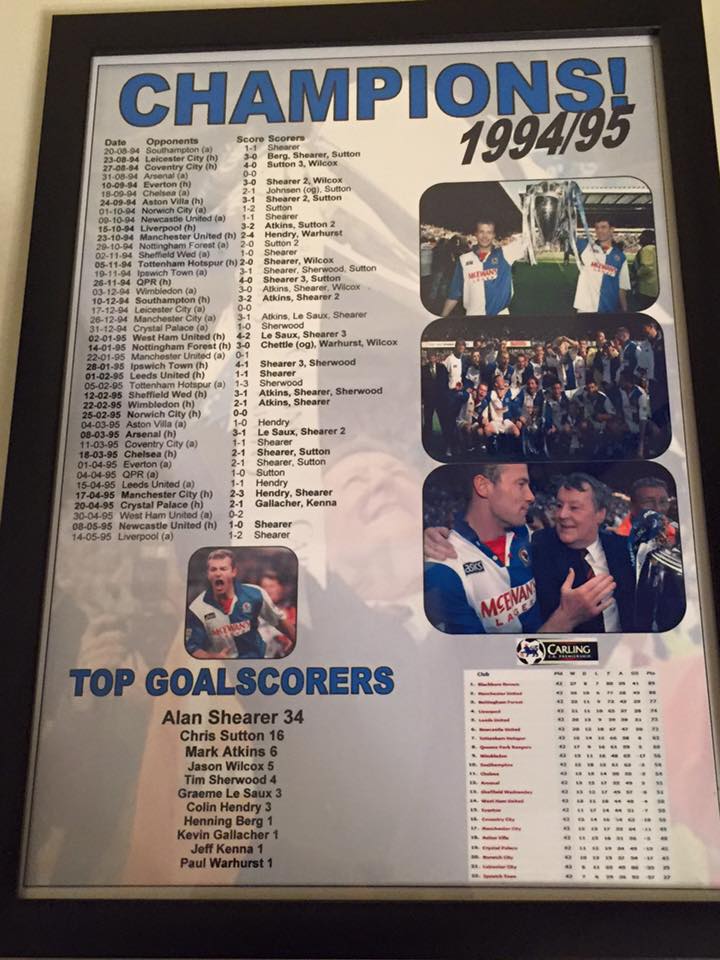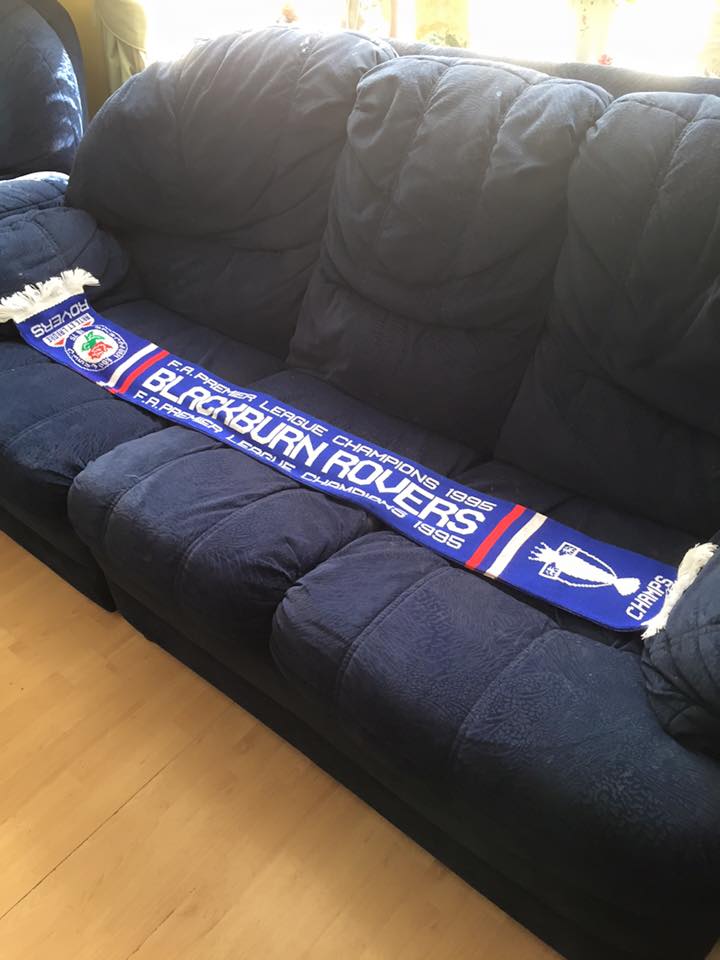 Rovers recent league history
Finishing fourth in the Premier league of 1993
Finishing second to Man United in 1994
Winning the Premier League in 1995
Going out of the Champions League and UEFA Cup in 1996 at round one.
Becoming Relegated in 1999
Finishing 11th in Division 1 in the 2000 season.
Promotion to the Premiership again in 2001
League Cup winners in 2002 and qualified for the Uefa Cup.
Finished 6th in 2003 in the Premier League and Uefa Cup football
A disappointing 15th league finish in 2004 and 2005
Uefa Cup football back Ewood Park in 2006. Got to last 32 and lost to Bayer Leverkusen.
Intertoto Cup in 2007
Just missed out by 1 place for Europe in 2008
15th place finish in 2009
Surviving relegation on Survival Sunday in 2010!

Relegated in 2011
17th in the Championship in 2013
8th in the Championship in 2014
9th in the Championship in 2015
15th in the Championship in 2016
Relegated sadly to League 1 on the last day in May 2017. Most players stayed and Blackburn are in the top 7 of League 1 at present where we should be as we seek to return to the Championship.