Harrogate Town v Blackburn Rovers.
Efl Cup Round 2. Wednesday 30th August 2023
The 1st ever meeting between Harrogate Town and Blackburn Rovers was played on Wednesday 30th August 2023 in the Efl Cup Round 2.
The game was followed via Gillette Soccer Special!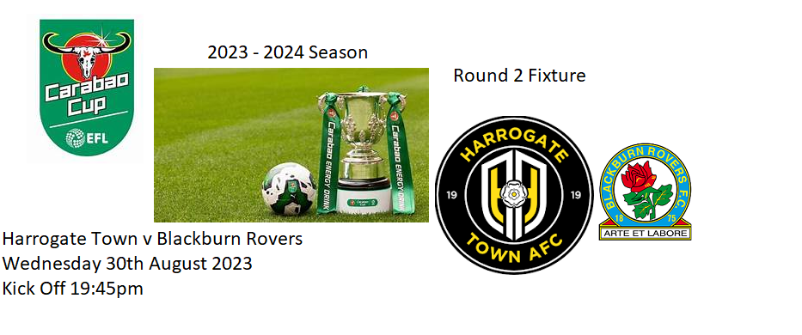 Teams Come Out Video
from Shane Drinkwater
Matchday Photos from Shane Drinkwater
Andrews daily photos for
Efl Cup Round 2.
Harrogate Town v Blackburn Rovers. Wednesday 30th August 2023