Saturday 11th January 2013 Saw me go to Ewood Park from Southampton to complete 50,500 miles for Blackburn Rovers Football Club in a 1-0 win v Doncaster Rovers. Pictures are provided by Ruth of the game and Joe who took a pic of myself in the pub!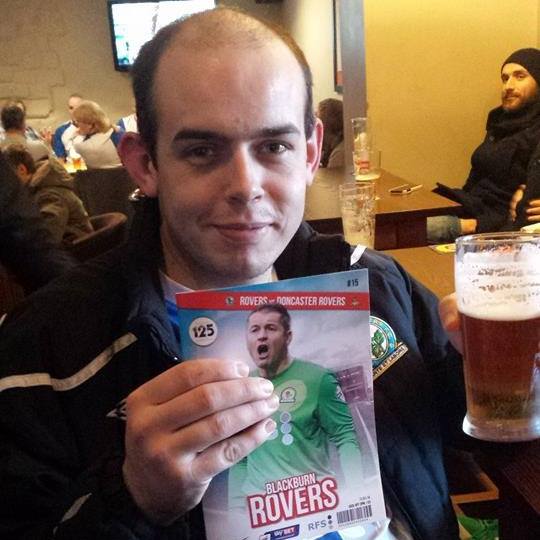 Blackburn v Doncaster 2017 / 2018 League 1
Saturday 12th August 2017 saw Blackburn start life in League 1 at Ewood Park v Doncaster. Doncaster won by 3 goals to 1.