Blackburn managed a good 2-2 draw at home to Watford on Saturday 27th September 2014. I went to Ewood Park and enjoyed myself. Pictures for the website are from Ruth.
Blackburn v Watford, Championship 2020 - 2021 season
Relegated Watford from the Premier league traveled to Ewood park, Blackburn for a 2020-2021 season fixture in the Championship on a Wednesday night which was broadcast via Sky sports footballs red button. Watford won 2-3.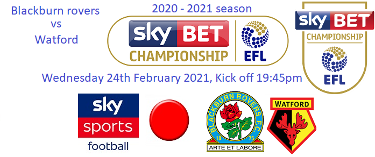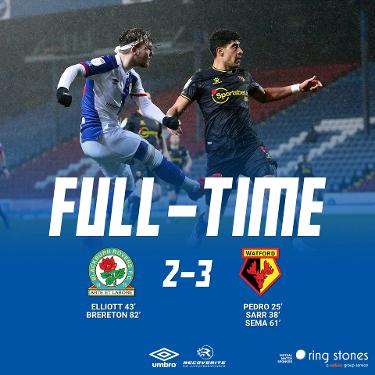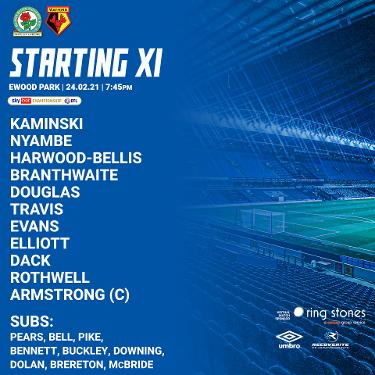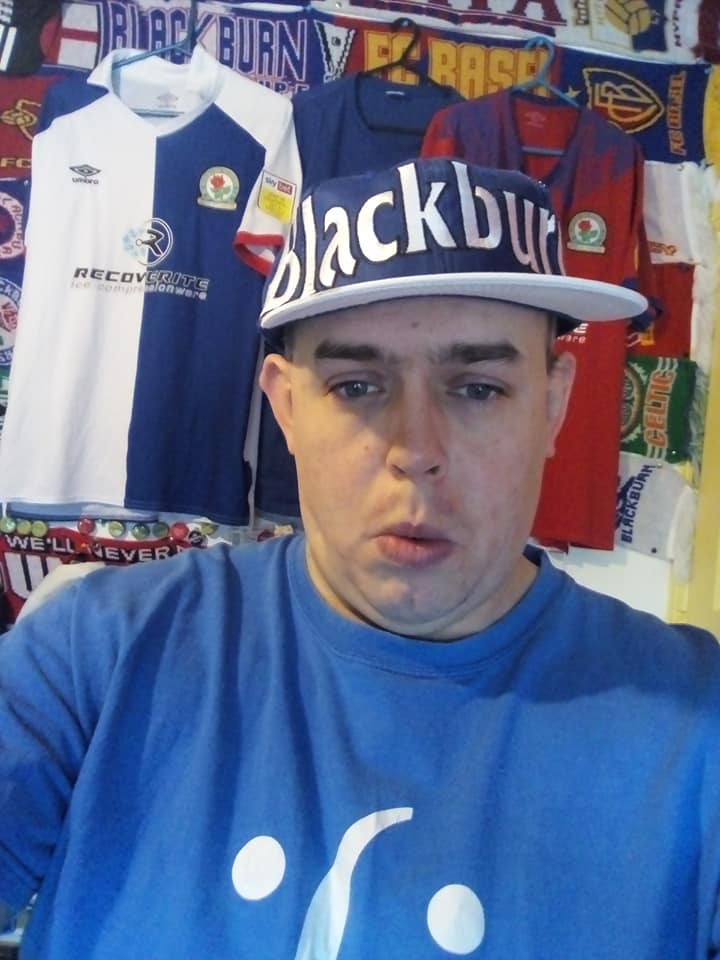 Andrews Blackburn v Watford photos on Wednesday 24th February 2022
Blackburn Rovers v Watford, Championship 2022 - 2023 season
Ewood park saw Blackburn Rovers host Watford in a Championship fixture for the 2022 - 2023 season on a Tuesday night. I watched the game via Sky Sports Red Button. Blackburn won 2-0 and moved to 3rd in the Championship table!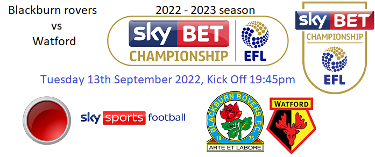 Blackburn v Watford daily photos for the 2022 - 2023 Championship season