Rochdale v Blackburn Rovers
Tuesday 19th July 2016 saw Blackburn Rovers play away at Rochdale in a Pre Season friendly. A 1-1 draw was played out with Blackburn taking the lead through Danny Graham on 11 mins only to be cancelled out by a stunning free kick from Rochdale.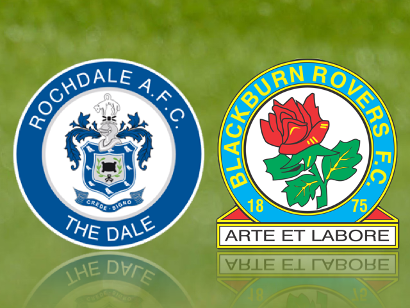 Rochdale v Blackburn 2017 - 2018 Season. League 1
Saturday 9th September 2017 saw me follow Rochdale v Blackburn by iFollow Rovers. Blackburn won 3-0 with goals from Richie Smallwood, Marcus Antonsson and Danny Graham as Blackburn continued to climb the League 1 table after a false start to 10th, 2 points behind the 6th place play off spot occupied by Oxford United with a game in hand.